We all know that the new Apple iPhone 13 is really expensive. But, what if we told you that you can get the huge discount on iPhone 13 and the brand new iPhone can be yours in significantly lesser price? To cut to the chase, the all new iPhone 13 128GB model is now available at Rs 55,990. This is a whopping 30% discount on Apple iPhone 13. You don't see that much of a discount on Apple products. The price is down from Rs 79,900 at launch. In September 2021, Apple announced their all new iPhone 13 series, including the iPhone 13 Mini, iPhone 13, iPhone 13 Pro, and iPhone 13 Pro Max.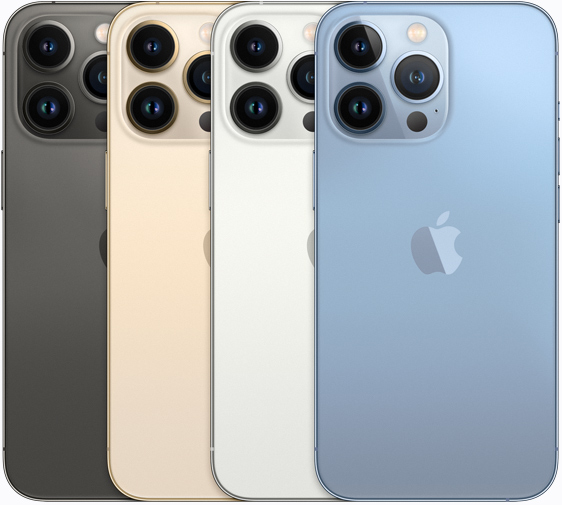 The official website of the Apple products distributors in India, IndiaiStore.com, has got a massive discount on the iPhone 13 lineup. If you are in the market to purchase a brand new iPhone 13 from the official retail store, you will get a discount of Rs 6000 if you make the payment with your HDFC Bank card. The best thing about this offer is that the discount is available even if you choose to make the payment through an EMI plan. The discount will obviously reduce your cost to Rs 73,900.
Moreover, if you have an iPhone in good shape to exchange, the iStore will give you an additional discount of Rs 18,000. As you must have figured it out, the exchange value of an iPhone XR 64 GB in India is around Rs 18,000. Please note that Rs 18,000 discount is not the limit. If you have a newer model to trade such as an iPhone 11 or higher model, the exchange value will increase even more. Not just that, but you'll also get a Rs 3000 exchange incentive thereby bringing the total cost of your brand new iPhone 13 down to Rs 55,990. Please note that the exchange offer is only available with Cashify and Servify. Those are Apple Authorized Trade-in Providers.
Similarly, you can expect that the same discount is available on the iPhone 13 Mini, iPhone 13 Pro, and iPhone 13 Pro Max. The prices are Rs 45900, Rs 96900, and Rs 1,06,900, respectively, after the discount.
iPhone 13 Features and Specs
The iPhone 13 comes with a 6.1-inch OLED screen with a resolution of 2532×1170. Apple is known to upgrade its chipset every year. This year the iPhone 13 series is powered by Apple's A15 Bionic chipset. In the launch event presentation from Tim Cook, the Apple CEO, claims that the A15 chip is 50% more efficient than the competition. With a bigger chips comes a larger 3240 mAh battery that is expected to have 18 hours of movie playback. The iPhone 13 series sport iOS 15 right out of the box.
Speaking about the iPhone 13 camera, it sports a 12MP camera lens with a 26mm wide field vision. The company claims that the wide field vision is 47% larger than the previous generation iPhone. The new iPhone also has a 12MP ultra-wide lens with a 120-degree field of view. One design change in this year's iPhone 13 is that the camera setup is located diagonally to each other. If you are a fan of selfies, the iPhone 13 has a 12MP 23mm wide lens on the front. You can expect some great qualities photos from this beast of a phone. This year's iPhone 13 comes in five beautiful colors: Starlight, Midnight, Blue, Pink, and Red. If you are looking for a deal to get an iPhone 13, now is the time.
That's all for now folks. We hope you are enjoying your stay here on our website. Please note that we generally post stuff about Scholarships, Jobs, Interview Questions, Logical Reasoning and Education. Do not forget to visit our Blog for latest information.